Our church staff members are the glue that holds the organization together. We are fortunate to have staff members who do not treat their jobs as merely jobs: they see their tasks as one of ministry. We are forever grateful for their ministries.
Get to know them a little better below: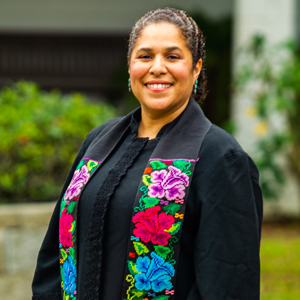 Rev. Lolimarta (Loli) Reiter
It has been a blessing to serve alongside this Family of Faith since 2008.  I believe that in the church, we are all partners in ministry, each bringing the gifts God has given to make the world a better place in the name of Jesus Christ.  I graduated from Union Presbyterian Seminary in 2002 and from USF, with a degree in Social Work, in 1997.  Since then, I've served in a variety of ministry settings: camps, speaking at conferences for youth and adults, a counseling center, and  a number of churches in the Southeast.  My husband also serves in ministry, and we live with our 2 daughters and our "furry babies" in this community.  I believe that life is a journey of faith that takes all sorts of twists and turns, but that God is our constant companion in good and bad times.  I pray that we will have the opportunity to travel this journey together for however long God sees fit.  May God bless you and yours!
TJ Childs
Contemporary Worship Leader
As our contemporary worship leader since 2010, I am a musician who enjoys many instruments. I play guitar primarily and lead our band to energize our congregation to stand and worship. If you like contemporary Christian music, come to the early service to worship with songs you know by heart from Christian radio. My degree is in Interdisciplinary Social Sciences and I work full-time as a high school History teacher as well as serving part-time as the contemporary worship leader. My favorite part about serving our church is igniting the congregation to worship without any concern for their week, and to simply be in THIS place for one purpose.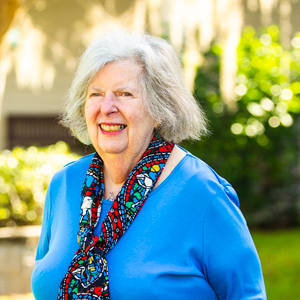 Sheila Donohue
I have been the organist here since 2000, the same year my late husband Terry Cooney and I became parents to our son Danh from Vietnam. Both these parts of my life have been, and continue to be, enjoyable and inspiring.  I am a transplanted "New Yorker" who has found a new world of experiences and friends in Florida. But I still have a hankering sometimes for those big city streets and the old friends there. Working with the choir for Christmas Cantatas is always a highlight of the year, but just as important and enjoyable is taking part in the classical hymns sung in the Traditional Service. It has also been a pleasure and a privilege to share the joy of music-making with the music ministry team of the Contemporary Service!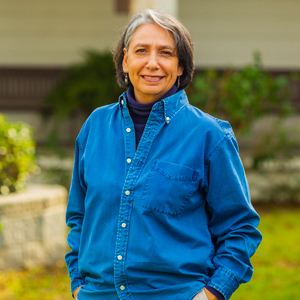 Kara Rutherford
Secretary-Office Administrator
I enjoy working in the office and welcoming people with a smile when they visit. I hope to help you in any way I can and will make time for whatever you may need. My main job is to take care of Pastor Loli and to provide the best service to those who may be stopping by for the first time. I feel paperwork is necessary, but people are priority. Being part of this church community has enriched my life in more ways than I can list. Please stop by and I will be happy to show you around.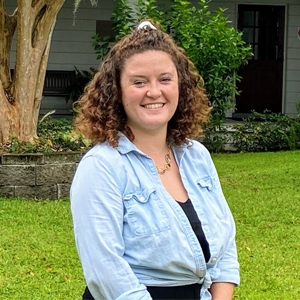 Lauren Sorey
Along with being the Youth Leader here, I am also the theatre teacher at Sumner High School in Riverview and  also taught at Armwood High School in Seffner for 5 years.. I have a degree in Musical Theatre Performance from Ouachita Baptist University, and am a proud dog mom. I'm so lucky to be able to grow closer to God with some really awesome kids here at Seffner Presbyterian Church and I plan to bring energy and joy to our youth every week while encouraging them to go out into the world and help spread the love of Christ!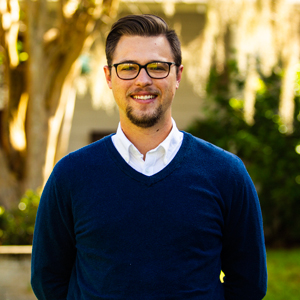 Logan Sorey
I am the traditional worship choir director and the hand bell choir director. I enjoy working with people of all ages and helping them to bring out their best worship response in music. I have an extensive background in music education and I am currently the Instrumental Music Director at full-time employee at Sumner High School in Riverview. I believe if you can talk, you can sing; and I strive to make people feel comfortable with music. I treasure the relationships formed with those I am directing and am grateful to be a part of the Presbyterian Church of Seffner.