VACATION BIBLE SCHOOL 2018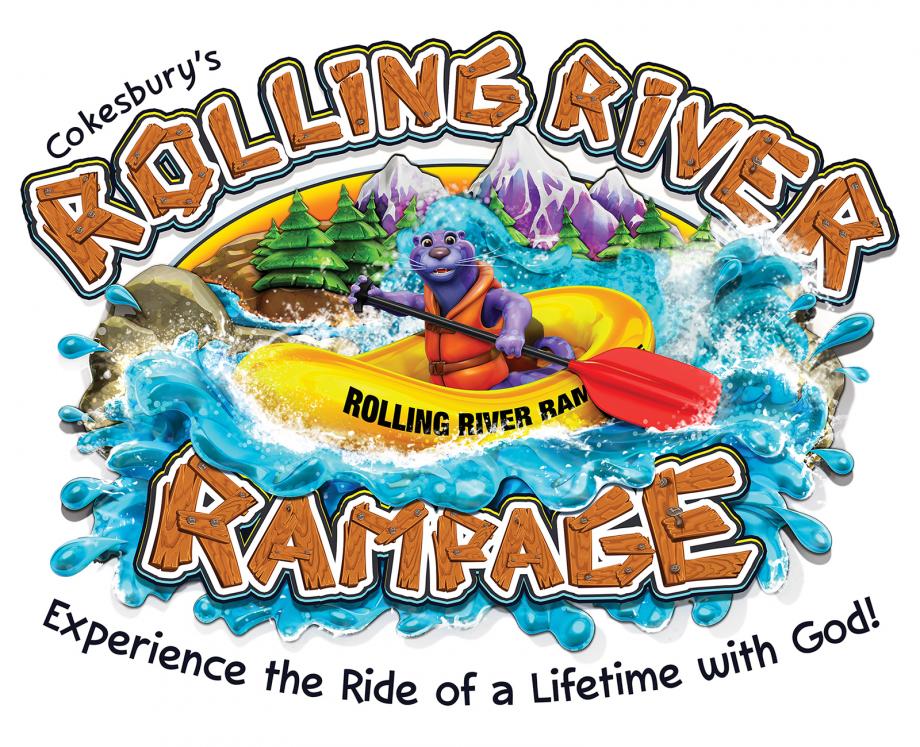 Lead kids on an action-packed VBS adventure! Cokesbury's Rolling River Rampage invites children on a white-water rafting adventure to experience the ride of a lifetime with God! Along the river, children discover that life with God is an adventure full of wonder and surprise, and that they can trust God to be with them through anything. Relevant music, exciting science, creative crafts, fun recreation, and memorable Bible stories will help kids know that God is always with them as they ride the rapids of amazing grace!
We hope that your child can join us in this adventure with daily verses:
Jesus Calls the Disciples (Matthew 4:18-25)
Jesus Accepts Mary and Martha (Luke 10:38-42)
Jesus Walks with Zacchaeus (Luke 19:1-10)
Jesus Shares a Special Meal (Luke 22:14-20)
Jesus Makes a Promise (Matthew 28:16-20)
Please click
HERE
to register.
The cost is *$5, to cover the cost of crafts, a music CD, and daily trinkets. *Scholarships are available.
Thank you and God Bless!